Dental braces are a type of orthodontic treatment used to correct teeth that are crowded, crooked, protruding or have irregular spacing. By moving the teeth into the ideal position, braces help create a more attractive and healthy smile for both children and adults. At Rose Garden Dental Practice we provide a variety of orthodontic treatments from regular metal braces to clear aligners.
Orthodontics is an ever-evolving field in terms of the spectrum of patients undertaking treatment, the range of appliances available and the outstanding results that can be achieved. We'll answer all your questions about teeth straightening at your initial consultation.
Benefits of Orthodontic Treatment
Relief of misaligned teeth which allows for better teeth cleaning and oral health.
Correcting orthodontic problems can help prevent tooth decay, gum disease and even tooth loss.
A more attractive smile and thus increased confidence.
We tailor the treatment to each individual patient's concerns and orthodontic problem in order to maximise outcome and satisfaction.
Invisalign Clear Aligners
Removable, virtually invisible braces for fast-acting tooth straitening. Invisalign® aligners are thin, clear, flexible plastic 'mouthguards' which fit closely over the teeth.
Invisalign® is ideally suited to older teenagers or adult patients whose life-style or commitments make it difficult for them to wear more visible conventional fixed appliances.
Invisalign braces are removable allowing for thorough teeth cleaning.
An accurate impression of the mouthis taken using our iTero digital scanner to create the customised aligners.
Each appliance moves the teeth a small distance towards the intended position before moving on to the next in the series until the final result is achieved.
Click here for more details on our Invisalign page.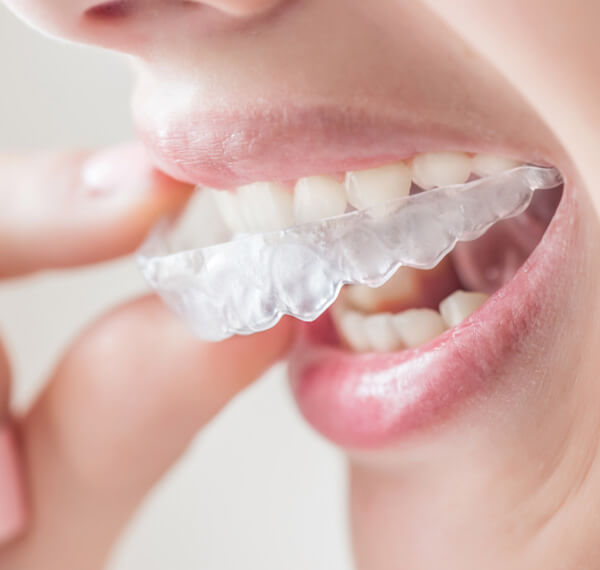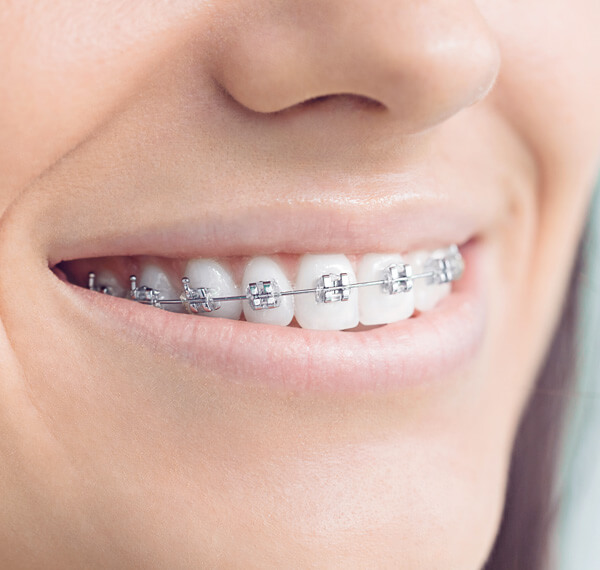 Fixed Metal Braces
Fixed metal braces, often called "train tracks", are what people usually think of when they talk about orthodontic treatment.
Fixed metal braces consist of small brackets which are fitted to the front of your teeth with a wire running between them, sometimes kept in place by small elastic bands.
Fixed metal braces are often recommended by dentists for straightening teeth because they produce very precise tooth movements and provide more control over teeth than a removable brace does. They have a long, proven record of achieving accurate results for patients of all ages.
Fixed Ceramic Braces
Ceramic braces are fixed to the front of your teeth and consist of clear or tooth-coloured brackets with metal wires running through them – as a result they are much less noticeable than metal braces. Ceramic braces can treat exactly the same type of orthodontic problems as traditional metal braces.
Ceramic brackets are similar to metal brackets but are clear or tooth-coloured and so blend in more.
Ceramic braces are generally comfortable to wear due to their rounded shape and smooth edges, however, all braces might rub in the first few days after fitting. This can be alleviated with orthodontic wax.
Ceramic braces can be slightly more expensive than metal braces even though they work in the same way. If you are looking for braces on a budget then we might recommend you choose metal braces.
Some people have ceramic braces if they are not suitable for clear aligners treatment but are still wanting a low-visibility brace.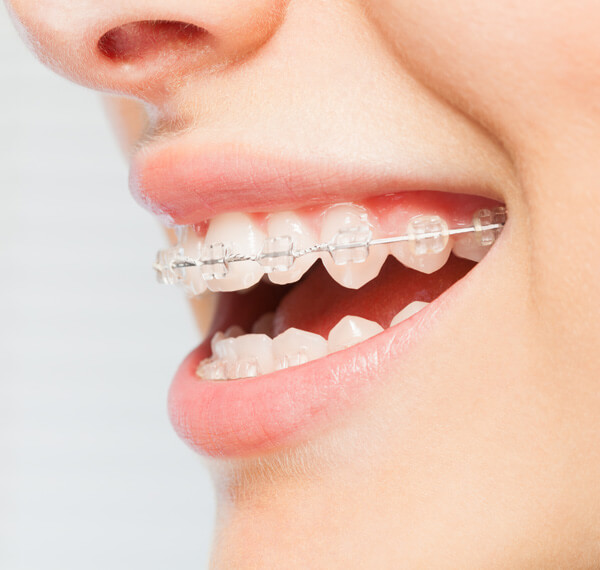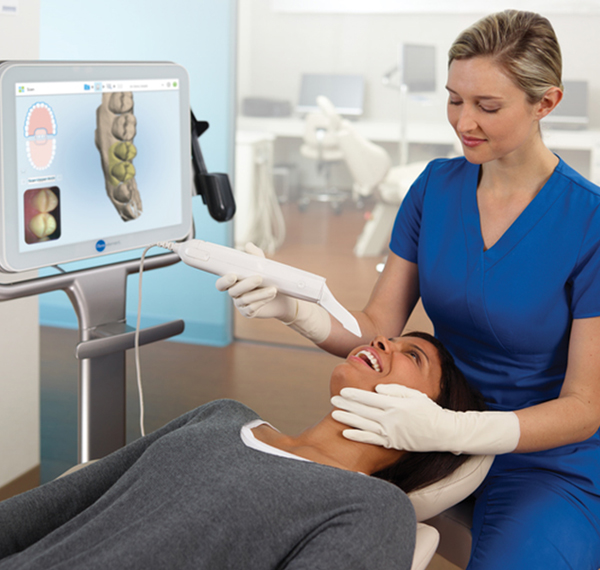 iTero Oral Scanner
At Rose Garden Dental Practice we've invested in the highest quality and latest dental equipment, including an iTero digital oral scanner.
The iTero scanner allows us to take a digital image of your teeth, using a handheld device which is moved gently over the teeth. The digital image is then sent directly to a monitor in the practice.
iTero scanners are more accurate than a routine dental impression using putty and trays. Patients also prefer an oral scanner as the putty method is messy and can make them gag.
Oral scanning is particularly useful for Invisalign patients as not only does it help create very accurate aligners but it also allows us to show you how we expect your teeth to look at the end of treatment.
Orthodontic FAQs
How long does it take to fit a fixed brace?
It will take 1-2 hours for your fixed brace to be fitted. It's a painless process though some discomfort may be felt. For the first few days after the fitting your teeth and jaw may feel uncomfortable whilst your mouth adjusts to the brace, but this will quickly pass.
Are braces painful?
It's perfectly normal to feel some discomfort when your braces have been fitted. This is because your teeth and tooth roots will begin to move, so some tenderness is perfectly normal. If the pressure is too much you may need to return to your orthodontist for the brace to be adjusted, but otherwise it should be possible to deal with any discomfort using over-the-counter painkillers.
If your brace is initially rubbing and causing soreness then you can use orthodontic wax to protect your cheeks or gums.
How long does orthodontic treatment take?
The length of treatment is something that can only be determined by your dentist as it will depend on the severity of your problems. Most people will complete treatment within one or two years, but treatment can take as long as three years.
What about eating, drinking and cleaning my teeth?
You will need to spend extra time cleaning your teeth during treatment, and will need to clean your teeth after each meal. If you have fixed braces is best to use special orthodontic brushes to clean around the brackets and wires, and some people find it easier to use a water flosser. You will be given full instructions on how to clean your teeth by your dentist.