All about Dentures
If you're a denture wearer, have missing teeth or are looking for a new set of dentures then Rose Garden Dental Practice can help. We've been successfully providing denture services for patients in Kingsbury, Edgware, Queensbury, Harrow, Wembley and all over North London for many years.
Dentures are used to replace missing teeth for people with no remaining teeth. They may also be used for people who have lost several teeth. The base of a denture is made with an acrylic or metal plate. The teeth are usually made from acrylic and will match your natural teeth, which is important for your appearance.
Dentures help millions of patients worldwide. While they take some initial adjustment, they can enhance your smile as well as your long-term confidence.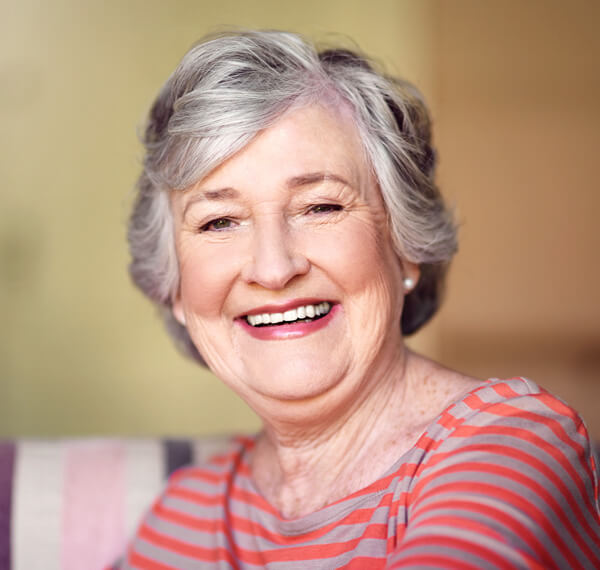 Dentures FAQs
What are the benefits of a denture?
The main benefits are twofold: they aid eating and allow you to eat a healthy diet and they give patients back their smile which increases confidence and overall well being.
Dentures aren't just cosmetic though, they can also benefit your health. When teeth are lost so is the support in your jaw, making you appear older due to facial-sagging. Dentures provide essential support, whether a full or part denture is used, to replace lost or missing teeth. Missing teeth can cause problems when eating or speaking, causing your self-confidence to drop which is why we are proud to provide our patients with quality dentures in North London.
Will dentures effect my eating?
Once you get used to them, there are very few eating restrictions for dentures. However, dentures are not as efficient as real teeth. If you experience eating difficulties at any time, it's important to contact your dentist in North London. Poorly-fitting dentures can contribute to eating difficulties. Dentures that fit correctly are vital for enjoying a well-balanced diet that includes a wide range of foods.
How do I look after my dentures?
Dentures are durable and hard-wearing but that doesn't make them indestructible. They can discolour, chip, break, and bend out of shape. With good care, however, your dentures should last for many years. Here are some tips for maintaining the appearance and extending the life of your dentures:
Use a brush designed specifically for dentures and a denture cleaner. Regular toothpaste can be too harsh for dentures so ask your dentist at Rose Garden Dental Practice for advice on what toothpaste to use.
Keep dentures in a container of denture-cleaning solution or water.
Soak in warm, not hot water. Hot water can damage the shape of dentures.
Use an effervescent cleansing tablet once a week to kill odour-causing bacteria.
At Rose Garden Dental Practice we can also service the dentures of patients. We recommend a denture check at least once a year to evaluate, fit, and check the condition of our denture.